Cook Better. Eat Better. Live Better
Superior Set of 8 Steak Knives - Black
Exceptional Cutting Precision:

Dura Living Signature set of 8 steak knives ensures you cut through even the thickest steaks with precision and ease. Perfect for all types of meats, not just steak - these knives effortlessly cut through pork, chicken, and more, making them a versatile addition to your kitchen.

Superior Quality:

Crafted from high-quality stainless steel, both knives in this set are forged to deliver exceptional strength, durability, and precision. The full tang construction ensures optimal balance and control for efficient cutting.

Enhanced Stability and Control:

With triple rivets on the handles, these knives offer enhanced stability and control, allowing for a secure grip during intricate maneuvers.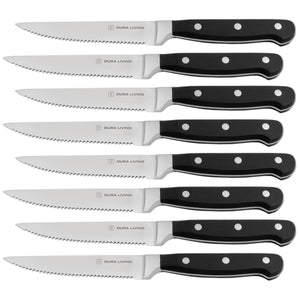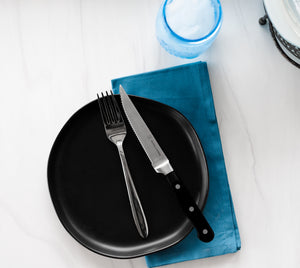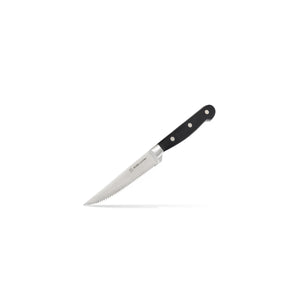 Caring for glass food storage containers requires a blend of proper cleaning, handling, and storage to ensure they remain in good condition for a ...
Why Every Chef Needs a Kitchen Knife with an Ergonomic Handle Cooking is an art, and like every artist, a chef needs the right tools. While the bl...
Discover the fundamentals of kitchen knives, from types and maintenance to safety tips. Dive into our ultimate guide and choose the perfect knife for your culinary adventures.